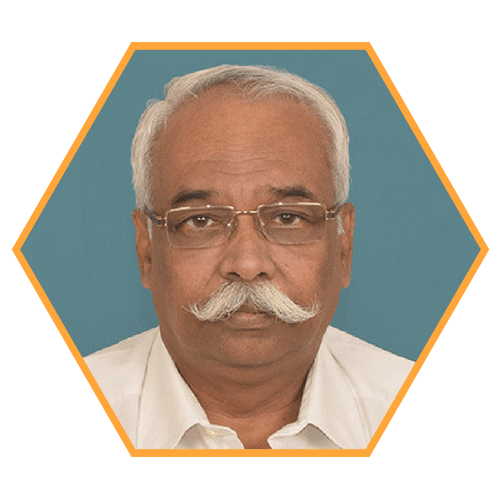 Sudheer Urdhwareshe        
Sudheer is an Environmental Engineer with 36+ years of Leadership & Operational experience in diverse sectors like water supply, sewage and sewerage systems, industrial waste, municipal solid waste, environment management systems and infra structure. Held leadership positions with various organizations as Sr. Vice President, General Manager with companies like Organic Recycling Systems, Hydroair Systems, Nippon Koei Consultants, Bhasin Associates Pvt. Ltd., and Kirloskar Consultants.
Business leader with strong track record delivering excellent results in dynamic and competitive India and Global markets. Extensive experience in the areas of Process, Technology, Engineering and Project Management.
Sudheer was Instrumental in building professional set-ups, both short-term (Project based) and long term (Organizational level), for various Organizations from local to international level.
Specializes in trouble shooting of environmental issues related to liquid and solid waste, with specially developed schemes for recovery and targets.
He also believes in a strategic planning with vision – Business development, Project Management system and Projects – delivers excellent results when combined with teamwork through leadership development.Firm believer that outstanding results can only be created through profit and people focus, engaging people and teams and building commitment with a focus on time bound planning & quality communication through systems and formats.
Sudheer was closely associated in implementation of many prestigious projects, located across the country in various sectors like Government, public, private & corporate.
He has worked closely with consultants of International repute involving multilateral funding agencies like – The World Bank, ADB, OECF & JBIC.
His involvement varied from being a planning engineer to the chief of projects.