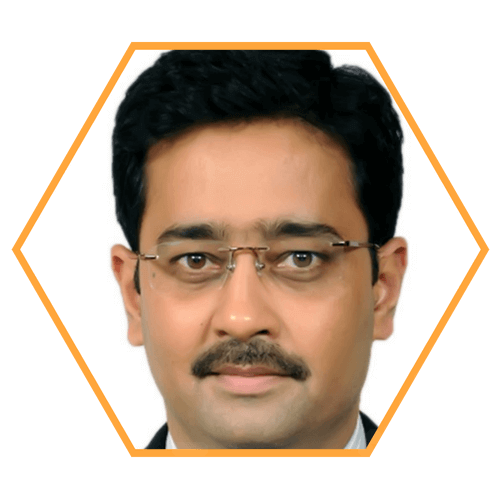 Atul Raje        
Atul is a Post – Graduate in Electronics & Telecommunication Engineering from Pune University.
Atul has 29 years of work experience out of which 20 years are in various Corporate Roles with multinational organizations, 8 years in Academics and  year Executive Coaching, Facilitation of Leadership Transformation Interventions and HR Consulting. In his career, he has worked in Engineering, Technology, Banking & Finance sectors at senior levels in HR functions.
In his last corporate assignment, he was the Head of Human Resources for National Bank of Bahrain, where he worked for 8 years. Prior to that he was heading HR Transformation Program for Qatar National Bank along with the responsibility of heading HR Centres of Excellence.
During the 20 years of corporate career, he has spearheaded HR strategy for large organizations, run Talent Management programmes across multiple geographies, handled HR Operations for complex organizations, designed and rolled out Performance Management. Leadership Development and Succession Planning interventions, apart from being responsible for overall organization development. He has also worked extensively on compensation & benefits initiatives, including fostering pay-for-performance culture through variable pay programs and share incentive schemes.
Recently he has shifted to the space of people development, with a clear context of – "Helping individuals and organizations transform."
Atul is a Certified Professional Coach by Leadership that Works, USA, Certified Assessor by SHL, UK and is also certified in Job Evaluation by Hay Consulting and Mercer Consulting. He has also been through the Leadership Transformation Journey. He is a 6 Sigma Green Belt and a certified External Assessor of TBEM (Tata Business Excellence Model). He has completed executive education at Harvard Business School in the area of Strategic Human Resource Management.