"Don't Compete With Rivals – Make Them Irrelevant"
It includes strategic analysis, strategic choice & strategy implementation.
Strategic analysis is concerned with understanding the strategic position of the organization in terms of its external environment, internal resources and competences, and the expectations and influence of stakeholders.
Strategic choice involves understanding the underlying bases guiding future strategy, generating strategic options for evaluation and selecting from them.
Strategy implementation is concerned with the translating strategy into actions through organizational structure & design, resource planning and the management of strategic change.
In spite of having good understanding of strategy & strategic management many companies and entrepreneurs have different questions in mind about the direction and choices.
Which markets to focus on?

Should we remain a local player or should we think PAN India?

Can we think of International markets?

Should we continue with the same products or should we add specific products or services?

Should we manufacture the products or should we outsource?

What should be our business model for the future? Should we think of JV, Merger or acquisition for growth?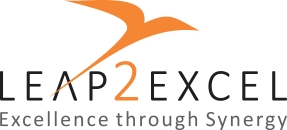 Strong track record of transforming businesses
Extensive & diverse global industry experience
Customized solutions with flexible models
Execution ownership with extensive handholding
Functional Mentoring
Add value through collaborative & synergistic approach