"Get closer than ever to your customers. So close that you tell them what they need well before they realize it themselves."
On the market front, it's important for the organizations to have adequate market information which includes market potential, futuristic demand, growth drivers, competition, & understanding of government policies.
The strategy will help them to decide on the product, pricing, distribution, packaging, promotion & place. It will also help them to decide on the organization structure, resources & the business model.
The third & the most important dimension is Customer. The organizations need to understand the consumer behavior or the factors considered by them while making a buying decision. The customer-centric approach will help them convert maximum prospects to customers, retain them and ensure repeat business in the future.
In spite of having good understanding of market & customer many companies and entrepreneurs have different questions in mind about the direction and choices.
How to get the required market intelligence?

What should be our marketing strategy?

What should be our sales organization?


How to convert maximum prospects to customers?

How to build long term relationship with the clients?

Our products are similar to the competitors and there are hardly any differences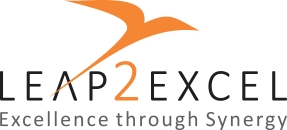 Strong track record of transforming businesses
Extensive & diverse global industry experience
Customized solutions with flexible models
Execution ownership with extensive handholding
Functional Mentoring
Add value through collaborative & synergistic approach