"People are the single biggest competitive advantage a company has because you cannot replicate them."
Progressive

HR

M

anagement focuses on:
Workforce Capability and Capacity – Right person, with right skills in right position. Attracting right talent and inducting them in the culture of the organisation.
Performance Management focusing on organisational growth and individual development. Motivating employees through effective engagement resulting into higher performance.
Ensuring Compensation and recognition motivates employees for higher performance. Human asset development in line with the current and future needs of organisation.
Individual learning and development towards unleashing their full potential. Ensuring individual mindsets and organisational culture supports in growth of the organisation.
In spite of having good understanding of HR Management many companies and entrepreneurs have different questions in mind about the direction and choices.
What organisation structure company should have, is it inline with needs and strategies? What will be right size for our company?

How shall we identify high potential employee and develop them for future responsibilities?

Our Performance Management doesn't support business growth?

Our training need identification, doesn't throws real needs?

How do we develop mindset and culture at Leadership Level to cater to business requirements?

How do we attract and retain performers?How do we ensure organisational changes are sustained over longer period?

How do we ensure organisational changes are sustained over longer period? How do we build second line of leadership, capable of handling VUCA world?

How do we create culture of Innovation and Change?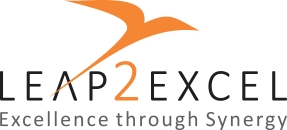 Our diverse industry and functional experience helps us in developing Excellence through synergy with the client. Our integrated approach addresses visible and invisible elements of transformation at individual and organizational level.
In the Human Asset practice, we have consultants with expertise in all areas of People processes and Leadership systems and they work closely with the Top Management of the client to identify critical success factors and then design the appropriate solution and hand hold our clients in the implementation and transformation journey.