"Sales is Vanity but Profit is Sanity while Cash is Reality"
F

inance

h

as

m

any

i

mportant

r

oles
The first one is being enabler of business. Finance is the medium which facilitates all business transactions. Finance works as valuable business partner in discharging this role.
Secondly, it provides a common unit of measure. Therefore, all operations from procurement, manufacturing to sales, service revenues are recorded in money terms as common unit of measure. Profitability and strength of Balance sheet are important foundations for any sound business.
Thirdly, finance also works as regulatory gate keeper. Be it in terms of compliance, governance. It works in areas of statutory matters as well as internal financial controls. Brakes are as important as accelerator as in role one above.
Top line growth resulting into meagre profitable growth
Increase in business resulting into inadequate cash flow
Balancing between expansion Vs working capital
Excessive risk of initiating new opportunities without adequate analysis
Lack of alignment between Strategy, Annual Goals and Accounting information leading to impact on operating margin
Low ownership and accountability due to lack of budgeting process
Not focussing on Value creation
Not enough focus on Governance yielding to major risks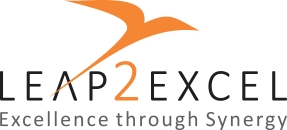 Strong track record of transforming businesses
Extensive & diverse global industry experience
Customized solutions with flexible models
Execution ownership with extensive handholding
Functional Mentoring
Add value through collaborative & synergistic approach