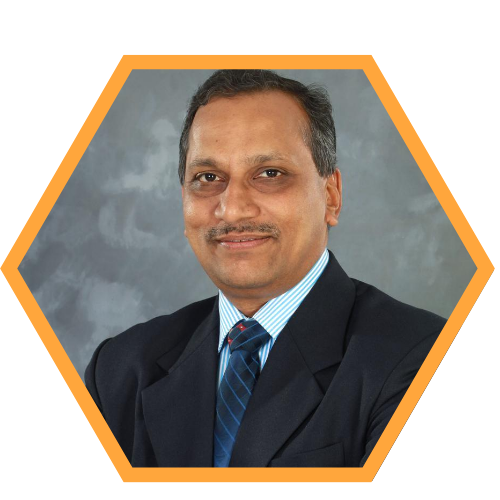 Chandramowli Srinivasan    
Chandramowli is a Chartered Accountant by profession has held the position CFO of SKF India Ltd and was responsible for the overall finance, accounting and reporting, treasury, taxation, legal and corporate governance functions in the company.
Chandramowli held a wide range of positions at SKF. He served as Internal Auditor and the Manufacturing Controller for the Asia Pacific Division in 1997, following which he assumed the role of a Business Controller and Director of SKF, Indonesia, in 1999. He also headed operations of the Bangalore factory as a Factory Manager from 2004 to 2007. He held the CFO position for 10 years from March 2009 till June 2019.
Prior to his long stint of 28 + years in SKF, Chandramowli worked at AF Ferguson and Co. and KSB Pumps Ltd. Chandramowli is also trained TQM facilitator. He was President of the Council of EU Chambers of Commerce in India for 2 years. In 2016, he was named by the Chartered Institute of Management Accountants as one of India's Most Influential CFOs.
He is also been a keen sportsman in his younger days, having played cricket for KSB Pumps and league cricket in Indonesia and prides having received the member of the Winning Team award in Indonesia from Kapil Dev.