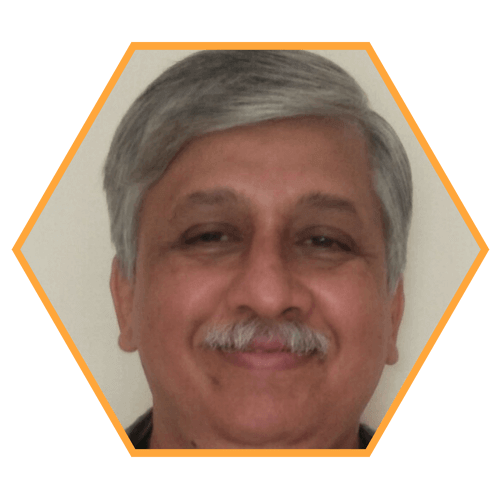 Rajendra Joshi        
Rajendra is a Graduate in Commerce from Mumbai University and has a Masters' Degree in Advanced Accounting from Mumbai University.
He was associated with Bank before his graduation & has also completed CAIIB which is specialized banking examination. He is also qualified Cost & Management Accountant (CMA) & is an Associate member of the Institute of Cost & Management Accountants of India. He has also completed a certificate program on Business Analytics.
Rajendra has over 30 years of work experience in Corporate Accounts, Costing, Budgeting & MIS out of which last 9 years are in a Corporate Role starting from Raymond, Milton Plastics (Implementation of costing system) to Dharamsi Morarji Chemicals ( Project Accounting) & was also associated with CEAT where he was part of core team who successfully implemented SAP across the Organisation within a short span of 8 months and was involved in all aspect of Organisation transformation.
He has worked extensively in the areas of Factory Accounts, Taxation, Costing & Budgeting Corporate Accounts & MIS, Implementing Business Balanced Scorecard, assessment of the cost of Quality as well as many other programs on cost-cutting or value-adding initiatives.
Rajendra has been in practice since 2013 and his mission is to contribute effectively in assisting Corporates including SME's to successfully achieve their Goals thru cost reduction & resource optimisation & help them in their transformation journey.