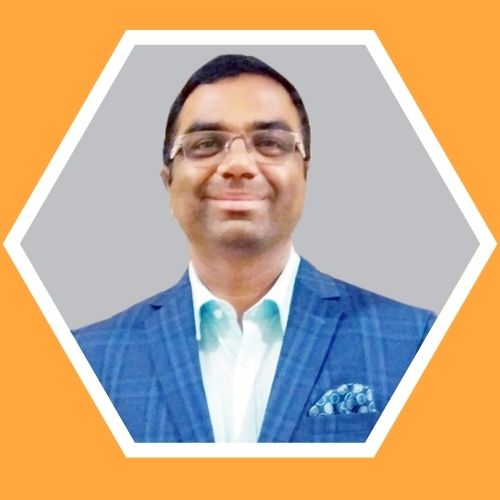 Rajesh Srinivasan        
Rajesh is a Sales and Marketing Management Professional focused on full value chain success. Versatile, result-driven, Team Player with 22+ years of 360o experience in Industrial, Automotive & Engineering products and services, across various segments with OEMs, End Users, Distributors and Retailers in India and exposure to global markets.
His areas of specialization include Business Development, Sales Operations, Strategy Development & Deployment, Front End Marketing Campaigns & Communication, Channel Promotions, Network & Distributor Development. Has the ability to embrace emerging technologies & apply for desired business results.
Rajesh brings fairly robust cognitive capabilities alongside ability to handle considerable complexity levels, upholds a strong sense of personal values, has good communication & interpersonal skills and carries strong execution focus.
Bachelor of Mechanical Engineering, MBA Marketing with Honors and upskilled with International Management Program, Hi-Potential Development Program, Manage-Lead-Coach, Young Leadership Development Program, Six Sigma and Six Hats programs. He has worked with leading companies like SKF, Cummins, Elgi at various locations, different business roles, managing diverse geographical areas, cross functional teams and varied products like bearings, housings, maintenance products, greases, power transmission products, seals, condition monitoring equipment, reliability maintenance services, air compressors, diesel engines, automobile servicing equipment.
Some of his value added credentials include:
Led Distribution Sales with profitable sales growth, winning highest sales trophy thrice

Game Changing Distributor Development programs for Industrial market won 'Asia Excellence Award (1)', 'India Premium Club Awards (2)'

New Business & Product Development breakthroughs appreciated at Global 'Solution Selling Meet' at USA

Development and Driving Market Strategies, Annual Operating Plans – represented in Global Strategy Meet at USA
• Led Techno-Commercial Sales to OEMs, End Users for profitable growth.