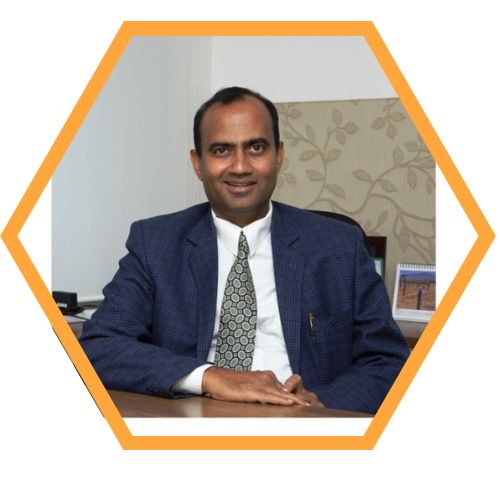 ramakrishnan kasinathan (Ramki)      
Ramki is a seasoned Supply chain and Purchasing professional, with a rich work experience of close to 3 decades. His experience spans industries like Medical Devices, Auto components, Metals and Mining, Engineering, Logistics and Consulting. He has been part of Global Management teams and has championed several Business transformations in cost reduction, service improvements, Digital, Quality improvements, Green field projects, Supplier Development, Leadership step up and customer service. He is a well networked professional and has the ability to understand the business drivers and prioritize actions to overcome short term pain areas while building the processes for long term resilience. Ramki is a certified Black Belt in Six Sigma which makes him passionate about driving Process Excellence initiatives.
Ramki is a committed people person with strong belief that improvements can be sustained only by change management and people involvement. His analytical ability and strategic mindset to understand the big picture makes him a successful business leader. His passion of teaching and staying connected to young students makes him a sought-after Guest lecturer in premium Management Institutes. Having worked in Multinational cultures he is able to appreciate different management perspectives and relate to cultural challenges in different organizations. Ramki also loves to mentor people and shape up entrepreneurs who are in the journey from family owned to professional organization.
Starting as a Civil Engineer with Bestand Crompton in 1989, he joined South India Corporation in 1993 after his MBA in Operations and rose to became Deputy General Manager -Logistics Operations. In 1999 he passed master's in management in Asian Institute of management, Manila and joined Johnson and  Johnson Medical to set up the Supply chain organization. He became General Manager -Supply chain and made the team the best in APAC.  In 2005 he joined SKF India as VP-Demand Chain leading Corporate Purchase, Supply chain and IT. His transformation projects in the area of customer service, supplier development was noticed by SKF Global, and he rose to become Global Automotive Demand Chain Director managing 55 factories and 82 countries. In 2010 he became part of the Newly formed Asian Management organization as Director Demand Chain driving Asia transformation in supply chain, purchasing and Logistics. In 2013 he became Global Director-Purchasing. In 2015 he joined Vedanta as Chief Procurement Officer managing a spend of 1.5 billion USD. His work in transforming the purchasing function in Hindustan Zinc and strengthening the Digital in supplier interface areas stepped up cost and process efficiencies.
Ramki mentors supply chain practice of Nexdigm and works with US and European customers. He has experience in managing startups especially in the area of Medical Devices and Low-cost housing.
Ramki has special interest in SME's and strongly believes in their potential to build India. He was instrumental in developing a program for SME leaders who were suppliers of SKF and understands the challenges faced by the entrepreneurs. His commitment to drive sustainable improvements with a structured diagnostic approach and strong execution steps will surely step-up SME performance.