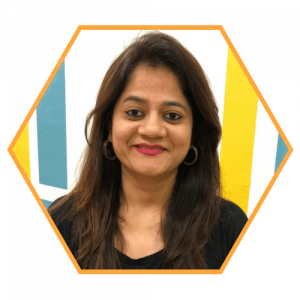 Roshni Patel        
Roshni is a Management Graduate in HR and over 15 years of experience in HR, Leadership development and Coaching.
She is a certified Unified Mindfulness Coach, Leadership Facilitator and Coach.
After 9 years of Corporate experience in HR and Learning & Development, she followed her passion and moved into the space of HR Consulting and leadership development for SME Organizations.
Over the last 6 years she has worked with various SME and larger clients for HR consulting projects and in L&D designing & delivering Capability Building programs, Leadership development interventions for Senior, Middle and Junior Management.