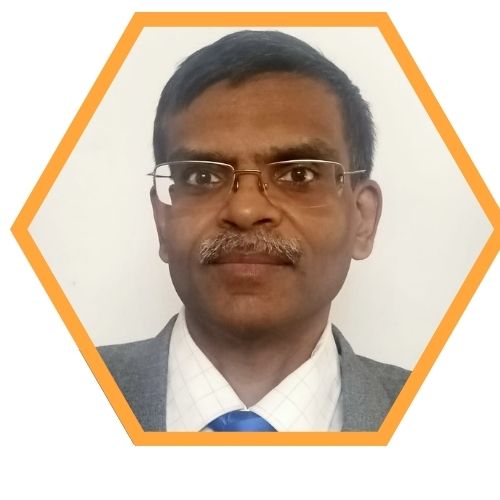 Shivkumar Swamy        
Shiv has over 25 years of experience in several facets of business – Sales, Application Engineering, HR
and Six Sigma. A thirst for holistic development led him to complete two Post Graduations after his
Graduation in Mechanical Engineering from College of Engineering, Pune – M Tech in Mechanical
Engineering from IIT, Bombay and MBA in Marketing and HR from Symbiosis, Pune. He is also a
Chartered Financial Analyst from ICFAI.
An exposure to varied assignments at SKF in both local and global roles nurtured a desire to pursue
HR areas of Learning  and Development. He has been part of design and deployment of several
technical training and Development Programs for several levels of management across several
functions. A note-worthy project at SKF in the L&D domain comprised of several blended learning
designed with several global Subject Matter Experts and deployed across several Global Technical
Centers which developed young engineers. Other projects were in areas of talent and resulted in
huge cost savings.
He was part of a Key Account Management team for Bajaj Auto and was part of several technical
developments and business development projects that resulted in several awards from the
customers for supporting their projects. He was part of several Six Sigma projects in the transactional and manufacturing areas that
supported customer strategies. One of his pioneering works in the areas of learning has gained recognition in the prestigious
Brandon Hall awards for leveraging technology for training effectiveness. Knowledge of assessment
tools and coaching has helped him to appreciate finer nuances of competencies required to excel in
the VUCA world.
As an active member of TED Talks forums, ISTD and NHRD, he is able to identify opportunities in
several customer teams that can be nurtured to result in capability enhancement of individuals and
teams with the end result that the companies will out-perform themselves consistently.
He is an important peg of the Business Development team and works with our Subject Matter
Experts to add value to projects.
He is passionate about technology and pursues areas of Augmented and Virtual Reality in his spare time.