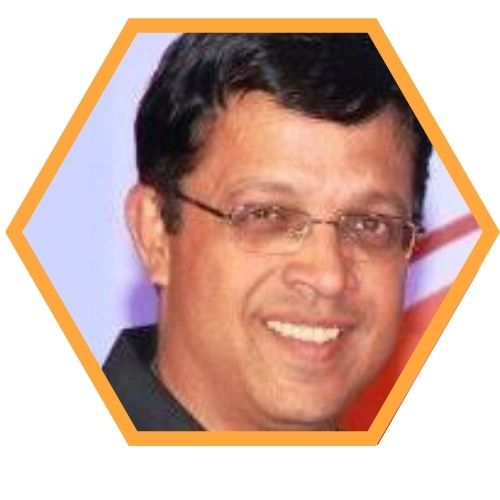 Leadership Development is a "contact sport", Sunil believes behavioral
transformation in leaders has a powerful role to play in improving the
quality of everyone's life because business leads to growth.
Sunil focuses on leadership transformation, as a mentor coach – by supporting his coachees to evaluate their leadership capabilities, interpersonal relationships, business acumen, organizational savvy, culture building – whereby they reflect, recharge & re-emerge as innovate growth leaders & achieving the overall strategic contribution to the organization & for themselves in their personal life.
He encourage his coachees to step into the driver's seat by identifying and resolving personal & professional interferences. Thus by doing so unleashes their potential and moves them unapologetically in the fabulous life of their choosing.
He believes it is critical to initially develop change in Self, then the Team & finally in others. Only then can Business Transformation happen at the Brand, Distribution, P&L and Business Operations levels. Sunil's learning's and expertise in leadership development have come from three decades of professional experience in developing & facilitating the human element. He is insanely passionate about growth & business model innovation, by engineering momentum on mind & thought leadership in multichannel distribution (WIDER).
His belief in gender equity & diversity inclusion in marketing, sales, customer service & solution sales has developed experiences to overcome the challenges encountered in driving sales & talent transformation. It is critical for one to be nimble, adaptive and open to new ideas to solve challenges and complex problems through innovative solutions.
Sunil is an MBA from Indian Institute of Planning & Management, New Delhi. He has have worked in the B2B/ B2C with MNCs like Vodafone (Telecom), Xerox & Ricoh (Office Automation), Canon (Digital Imaging) & GE Appliance. Has led a team of 200 + white collared employees with an annual turnover of USD 400 million.
He is a NLP Practitioner & a Graduate from Coach Master Academy, Singapore & ICF ACC (USA).
sunil.parsani@leap2excelconsulting.com