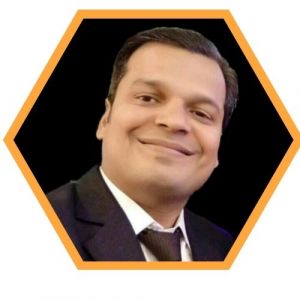 Vineet Pandey        
Vineet is a Mechanical Engineer with 14 years' experience in Production, Quality & Business Excellence in auto industry. He has worked with companies like Shriram Pistons & Rings Ltd, Injectoplast Pvt Ltd, SKF India Ltd, Omax Autos Ltd & working as a freelance consultant.
Vineet has contributed in various roles & his key achievements are –
● Headed Quality & Business Excellence Department
● Implemented various Business excellence practices.
● Implemented TPM in various plants including green field projects.
● Deployed Six Sigma in various plants.
● Extensively worked on Productivity Improvement & Manpower Rationalization on Machine by Designing the Auto Loading and Unloading Device.
● Under Quality Department – Supplier Quality Assurance, Customer Quality representative & process Quality activity handle.
● Conducted periodic internal audit for Quality Systems including TS 16949, ISO -14001,
OHSAS-18001.
● Worked on major cost saving projects.(Oil Saving, Abrasive Saving, Grease saving etc.)
● Imparted trainings on TPM, Kaizen ,5 S, Root Cause Analysis & other improvement tools.
Vineet is Conversant with Quality Improvement Systems like IATF 16949:2016, TS-16949, ISO-14001, OHSAS-18001, TPM, TQM,7 Q.C. Tools, 5S, KAIZEN, POKA–YOKE, Windows, MS- Office, QUALITY CIRCLES, Problem Solving Techniques, CNC Programming of CENTRELESS GRINDING.
He is also certified TPM Facilitator (2011 batch) from CII, TPM Club of India, Certified Manufacturing Excellence Facilitator, Active Co-Ordinator of Quality Circle teams & Certified Six Sigma Green Belt.