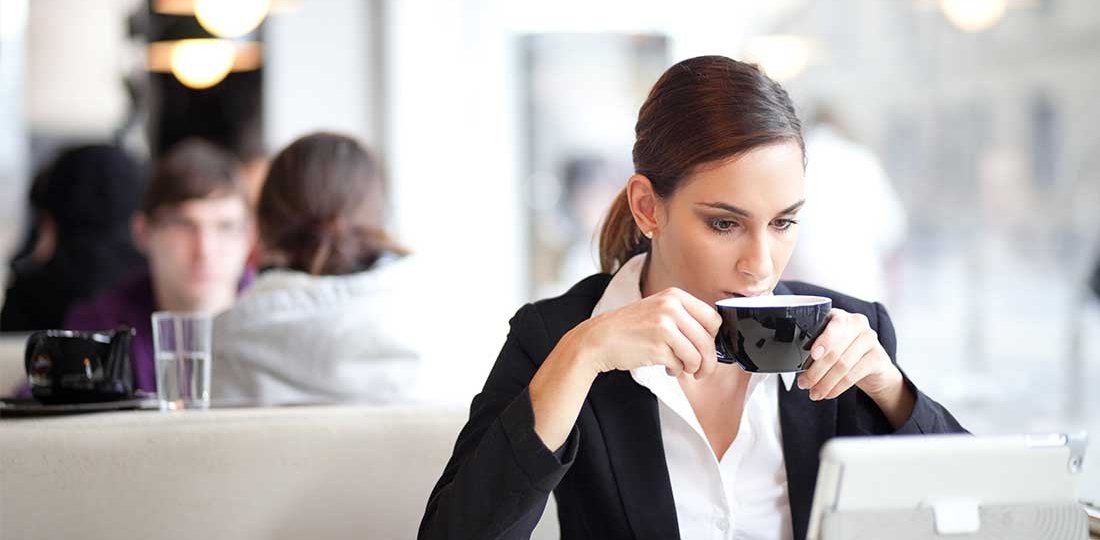 Case for Internal Candidates
When organizations look to fill key positions at managerial and higher levels, the natural options are to look at both external candidates and internal candidates. Some people believe that getting external candidates is better, while others believe that moving internal candidates is better. Those making a case for internal candidates say:
● Internal candidates know the culture
● They have networks that are important
● They have a lot of information about themselves, which helps speed up decisions
● They don't have to be oriented to aspects like industry, organization, products, etc.
Those suggesting that there is a case for external candidates largely talk about new ideas and thoughts and approaches that outsiders bring.
Is there really any difference? Data available from research shows that internal hiring is better. A few key research findings :
● Senior executives fail on an average 34% of the time when hired from outside and 24% of the time
when hired internally (Kelly-Radford 2001)
● 4 to 5 of every 10 executives hired externally will fail in their positions (Corporate Leadership
Council 1997)
● Internal promotions have a failure rate of 14% and external hires have a failure rate of 22% (Rioux & Bernthal 1999)
We believe that one needs a good mix, and around 75% of the candidates must be internal. At the same time, one can see from the data that even internal
candidates fail, and this article focuses on how to create a talent assessment and development process that will help increase the success rate of internal candidates.
Talent Assessment
Organisations quite often make the mistake of assuming that good or high performance in one job will automatically translate into good performance at the next level. I have seen numerous cases of Manufacturing Supervisors who were doing a great job being promoted as Managers in charge of an area and performing badly at that level. As an outcome, the organization loses a good supervisor and gets a poor manager. The cause is assuming that performance is equal to talent (performance at higher levels).
So, the first critical thing for organisations to do is to set up a talent assessment process. This involves a 4- stage process :
● Identifying critical competencies for the organization.
● Identifying a personality profiling tool that can give insights into the inherent personalities of
individuals
● Selecting the internal candidates that will be assessed
● Running an Assessment Centre
Let us go into each of the above stages individually in some detail.
Stage 1: Identifying critical competencies for the organization
Competencies are a cluster of related abilities, knowledge, and skills that enable an individual to act effectively. They can be seen through behaviors that the individual demonstrates. Different organisations have different competencies that are critical for them to perform at an excellent level.
The same competencies may not be equally critical or important for different companies.
Stage 1 is to identify those competencies that are critical to your organization. The simplest way to do so is to connect with firms that have a predefined set of competencies. Show your top management team all the competencies along with their definitions, and then over a 2-hour period, identify those 6 to 1 0 competencies that are critical. It is easy to think that all are critical, yet it is very important to restrict oneself to those 6 to 10 competencies that make a difference. The advantage of working with a firm is that they have done the same multiple times and they can ask the
right questions and probe deeper to help identify those 6 to 10 critical competencies.
Stage 2: Selecting a personality profiling tool
All types of assessments, including performance assessments, talent assessments, etc. are based on results and behaviors (actions that the individuals take). These are important but leave out one more critical dimension, and that is the inherent personality of the individual. Under stress and in a fast-changing scenario, people quite often depend on their inherent personality. In today's VUCA world that is continuously changing, it is important to get information on the inherent personality.
Let's take an example. There are 2 individuals, one who is risk-averse and the other who is willing to take risks. If one of the critical competencies for the organization is " Innovation and Creativity," will it\ not help us to know whether the individuals are risk-averse or risk-taking?
To be able to use this dimension, it is important to select a personality profiling tool. There are many such tools available in the market.
What organizations need to do is map the tool against the competencies identified as being critical to the organizations and go with the tool that has a better linkage to the competencies identified. This is not an essential stage and organizations having budget constraints may not go in for this stage.
However, the cost of the profiling tool is not more than 10% of the total cost of assessment and provides valuable inputs.
Stage 3: Selecting candidates for assessment
Assessment has a cost involved and organizations should do the same once in 2 or 3 years. It is important that the right individuals are put through the assessment and that, on a broad level, not more than 20 to 25% of the employees at a level are put through the process.
There should be one basic criterion. The employee should have spent at least 18 to 24-months in the organization. This helps the organization evaluate whether s/he has a long-term view of the organization, and also helps get some concrete performance data into consideration. As long as the above basic criterion is met, one would suggest the following approach :
● Look at employees who have been consistently delivering performance over the last 2 years at a very high level (either Level 4 or 5 on a 5-point scale)
● Ask Top Management (CEO and functional/departmental heads) to identify others who are not in the above list but they feel have great potential
● If 360 data is available, select those who have excellent 360-degree feedback from peers and subordinates If the above combination is more than 25% of the people at any level, then ideally prune the list to the best 25% based on the Top Management team sitting and debating each case. This is best done internally and no external support is required.
Stage 4: Running an Assessment Centre
This is the stage that has high skills involved and should not be initially attempted internally. Identify a
partner and ask them to do the same, and over a period of time ask them to train internal candidates.
Then one can go ahead and do the same internally if there are enough internal assessors. The key skills of an assessor are:
● Ability to design and select tools that will be able to assess the participant's capabilities
● Ability to listen carefully during the assessment
● Observe and document all demonstrated behaviors with examples
● Discuss findings with other assessors and arrive at a common consensus
There are 7 steps to be done as part of the assessment center:
Step 1 is to identify the assessors and also behaviors to be observed for each of the competencies and to make sure all assessors have a common understanding of the same.
Step 2 is to create a 4 or 5-point rating scale for the competencies. We would suggest a 4 – points scale equivalent to rarely demonstrated, occasionally demonstrated, mostly demonstrated and consistently demonstrated. This focuses on how consistently and often the individual demonstrates that competency. Again, all assessors need to be at the same level of understanding.
Step 3 is to create the tools that are required. Each tool takes about 1.5 hours to administer, so in a day 5 tools can be administered. The options are Role Plays, Case Studies, Group Discussions, Interviews, Games, In- basket Exercises, Presentations, and Online Tests. A mix of tools is used.
Step 4 is to actually conduct the center and note all observations as an assessor. In a day, 4 to 5 competencies can be assessed and hence, based on the number of competencies to be assessed, one has to identify whether 1,1.5 or 2 days are required.
Step 5 is to sit together as a group of assessors and agree on ratings and comments. Post that, assessors create reports for each individual and send the same to the Lead Assessor, who ensures consistency in language and reports. The Lead Assessor then creates a summary report for the organisation.
Step 6 is to give feedback to all participants and give them their report and development areas.
Step 7 is to present the summary findings to the top management team and suggest the ways forward.
At the end of talent assessment, one will have the following data on each individual:
● Is the individual High, Medium or Low Potential, where Low Potential means good performer at current level but does not really have the potential to move to next level. Medium Potential means has the potential to move to the next level in 2 years if s/he works on development areas. High Potential means ready to move to the next level now or in 6 months.
● Key Strengths
● Key Areas of Development
In addition, as an organization one would have :
● Overall Key Strengths
● Overall Key Areas of Development
● How does the overall talent map look on the potential front
Talent Development
The assessment will offer very little benefits if one does not develop specific development plans for all individuals who were put through the assessment. The development plans are best dovetailed to each category as per potential.
For Low Potential people, the organization must remember that they are high performers and they have to be kept at a high level of motivation so that they continue to deliver a high level of performance.
Suggested development initiatives for them are:
● Send them to 1 or 2 programs every year based on their specific needs as long as their performance continues at that high level
● Give them specific projects to develop their capabilities. If this is done consistently with 1 project given every 6 months, we have seen a clear change in the potential level over 2 to 3 years for around 25% of the employees initially identified as Low Potential
For Moderate Potential people, the largest development initiatives need to be put into place as their interest has to be retained over a 2 to 3-year period, and in that time, there needs to be a clear change in their potential based on specific development inputs. Suggested development inputs are :
● Based on their level, create a Leadership Development, Manager Development or Individual Contributor Development Program.
This program should be spread over 6 months with 3 or 4 different modules covering common development needs for the majority of the group
● Assign coaches to each of the individuals and let them go through 6 to 12 coaching sessions
(once every month) to address specific development aspects of the individuals
● Create teams of 3 to 5 and assign them to organization-critical projects sponsored and reviewed by the CEO/MD
● Create specific succession plans and ask one of the possible people s/he could replace in 2 years to act as a Mentor over a 12-month period through 2 mentorship meetings every month.
All the above will fast-track their development and keep their motivation and energy sustained. It will also provide multiple inputs on the individuals through different methods to identify who has made progress and who has not.
High potential people one has to move quickly, else they will leave if they are not given greater responsibility in the short term. The key things to put into place in those cases are:
● Assign a coach who works with the individuals with 1 coaching session every 15 days for a period of 6 months
● Look at all open/likely to open positions and identify people from within the group to take those positions and announce the same
● Where positions do not exist at the next level for some people, give them visible additional responsibility and have discussions with them and make them realize they are important and will be provided at higher levels once they open up
● Put them through a Transition Acceleration Program so that within 90 days they are ready to take over responsibility at the next level.
● If one does all of the above, the organization will get maximum benefit from the entire process of
talent assessment and development.
References
● The Case for Internal Promotions, William C Byham, and Paul R Bernthal, as published by Development Dimensions International
● Kelly-Radford L, The Revolving Door of Talent, as published in CEO Magazine
● Corporate Leadership Council, Managing High Potential Employees Series, Volume 1, April 2000
● Rioux S & Bernthal P, Succession Management Practices Report, as published by Development Dimensions International
1